ODMAP provides real-time overdose surveillance data across jurisdictions to support public safety and health efforts to mobilize an immediate response to an overdose spike.  It links first responders on scene to a mapping tool to track overdoses to stimulate real-time response and strategic analysis across jurisdictions.  It is a mobile tool, capable of being used in the field on any mobile device or data terminal connected to an agency CAD system.  Agencies sign a teaming agreement and have the ability to upload data and view the map in real time.
An Overdose Epidemic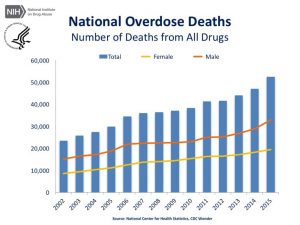 Nationally, over 52,000 overdose deaths were reported in 2015, with all but nine states reporting an increase from 2014.  Preliminary data from 2016 shows a significant increase in overdose deaths to date, and each state is investigating tools to deal with this emerging crisis.  Unfortunately, we lack a consistent methodology to track overdoses, both fatal and non-fatal, in real time across jurisdictions, which is necessary to mobilize a public health response capable of addressing these issues within our communities.
See how the Opioid Epidemic is affecting the city of Buffalo, NY
How it Works
First Responders enter data into the system identifying whether or not the incident is fatal or non-fatal and whether or not Naloxone was administered in a simple one-click system that takes seconds. No personal identifying information is collected on the victim or location. Level II users, defined as public health or safety staff are issued a login credential to enter our secure server to view the map. There are several filtering tools for analytical purposes and Level II users can elect to receive email notification when an overdose spike, defined specifically for each county, occurs within a 24-hour period. The spike notification system is designed to help public health and safety entities mobilize a response to affected areas including treatment and prevention strategies.
Data Intake Interface – Level I user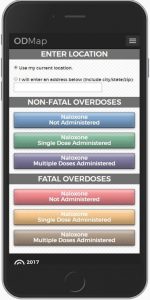 Data is entered into the system by a Level I user, defined as an officer or fire/EMS provider on scene or reported to a central location to be entered into the system
The Level I user makes a determination as to whether the incident/victim is fatal or non-fatal and the number of doses of Naloxone administered on scene
The Level I information is submitted to a central database and mapped to an approximate location
The Level I user does not collect any personal identifying information on the victim, nor is the data stored in the central database
ODMap Interface – Level II user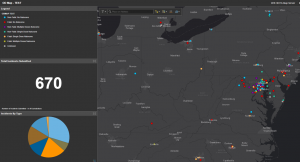 The Level II must request and be granted a login credential to access the central database and map which captures the approximate locations of the overdoses as reported by the Level I user
Level II users are public health and public safety officials and analysts
The general public does not have access to this system
There are advanced search and filtering features in the system for analysis purposes
Spike Alert System

ODMAP is designed to alert Level II users when an overdose spike occurs in real time
Level II users can receive a spike alert within their jurisdiction or surrounding jurisdictions
It is intended to give the public safety and public health community real time alerts to mobilize a response strategy