About Washington / Baltimore HIDTA
Leadership
Executive Board
An executive board comprised of Federal, state, and local representatives from law enforcement, treatment, prevention, public safety, and criminal justice agencies from across the region, and an executive director lead the W/B HIDTA. The executive board assesses the drug trafficking threats found in the region; develops a strategy to address the threats; designs initiatives to implement the strategy; and proposes funding needed to carry out the initiatives.  
Chairperson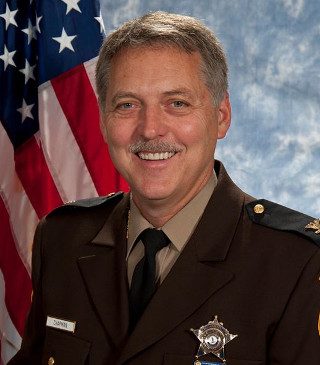 Sheriff Michael Chapman
Loudoun County Sheriff's Office
Executive Board Chairperson
Sheriff Michael Chapman is a seasoned law enforcement professional. He was elected sheriff of Loudoun County, Va in 2011, and took office in 2012. He was re-elected in 2015 and again in 2019, and began his third term in January 2020. His agency is the largest sheriff's office in the Commonwealth of Virginia, and is responsible for county-wide law enforcement, the jail, and the courts. It employs over 600 deputies and approximately 200 civilian personnel.
During his tenure, he has initiated a Heroin Operations Team (HOT), in response to the local heroin and opioid problem, with a continued focus on fentanyl. HOT addresses drug abuse through targeted enforcement, education, training, prevention, and treatment. He has added prescription drug awareness with assistance from the U.S. Drug Enforcement Administration, and expanded the Drug Abuse Resistance Education (DARE) program to include both elementary and middle schools.
Sheriff Chapman serves on the board for the National Sheriff's Association. He graduated from the FBI National Executive Institute, and the National Sheriff's Institute, among other educational and professional organizations. He has had articles published in professional periodicals and news outlets, include The Hill, the International Association of Chiefs of Police's The Police Chief, and the Richmond Times-Dispatch. He has also provide numerous articles and editorials for local publications.
Prior to joining the Loudoun County Sheriff's Office, Sheriff Chapman worked for the Howard County, MD Police Department in its patrol, SWAT, and criminal investigations division; and for the DEA, where he directed all operations through the Far East, served as the assistant special agent in charge in San Francisco, and chief of public affairs, among other positions. In the private sector, Sheriff Chapman worked as a subject matter expert on the global security/law enforcement team with Booz Allen and Hamilton.
Sheriff Chapman earned a B.S. in business management from the University of Maryland, and a Master's degree in public administration from Troy State University in Alabama.
Vice Chair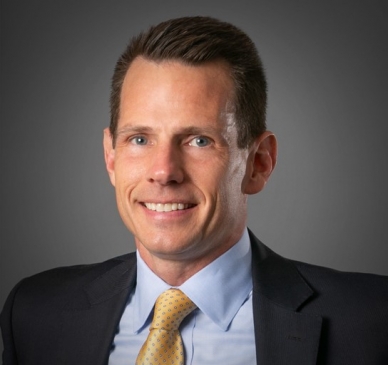 U.S. Attorney William Ihlenfeld, II
Northern District of West Virginia
Executive Board Vice Chair
U.S. Attorney Ihlenfeld took his oath of office in October 2021. He oversees 53 employees, including 25 attorneys, and 24 support staff. The office responsible for prosecuting federal crimes in the district, defending the United States in civil cases, and collecting debts owed to the United States.
Mr. Ihlenfeld previously served as U.S. Attorney from 2011 to 2016. Prior to this, he was a state prosecutor for 13 years in West Virginia. Most recently he was a member of the West Virginia Legislature.
During his first term as U.S. Attorney, Mr. Ihlenfeld investigated and prosecuted British bank HSBC for its failure to identify money laundering transactions by Mexican drug cartels and terror groups. He also helped to broker a $150 million settlement with the McKesson Corporation for its filling of suspicious orders of painkillers from West Virginia pharmacies.
Mr. Ilenfeld has made the prevention and prosecution of public corruption a priority throughout his career. He has been honored by the U.S. Drug Enforcement Administration, the White House Office of National Drug Control Policy, and the FBI Citizens Academy for his efforts to address substance abuse.
After graduating with honors with Ohio University, Mr. Ihlenfeld earned his law degree from West Virginia University.
Federal Members
Special Agent in Charge Jarod Forget
Drug Enforcement Administration,
Washington Division Office
Special Agent in Charge Charlie Patterson
Bureau of Alcohol, Tobacco, Firearms, and Explosives, Washington Field Office
Special Agent in Charge Wayne Jacobs
Federal Bureau of Investigation,
Washington Field Division
United States Marshal Johnny Hughes
United States Marshals Service,
District of Maryland
Special Agent in Charge Tom Sobocinski
Federal Bureau of Investigation,
Baltimore Field Division
Special Agent in Charge Raymond Villanueva
Department of Homeland Security Investigations, Washington Field Office
Erek Barron
U.S. Attorney for the District of Maryland
Special Agent in Charge Tim Jones
Bureau of Alcohol, Tobacco, Firearms, and Explosives, Baltimore Field Office
Special Agent in Charge James Mancuso
Department of Homeland Security Investigations, Baltimore Field Office
Richard Tischner, Director
Court Services and Offender Supervision Agency
United States Marshal (Vacant)
United States Marshals Service, Eastern District of Virginia
Robert Anthony Dixon
United States Marshals Service,
District of Columbia
Christopher Kavanaugh
U.S. Attorney for the Western District of Virginia
Postal Inspector in Charge GL Torbenson (Acting)
United States Postal Inspection Service, Washington Division
William Ihlenfeld, II
U.S. Attorney for the Northern District of West Virginia
Jessica Aber
U.S. Attorney for the Eastern District of Virginia
Matt Graves
U.S. Attorney for the District of Columbia
State Members
Colonel Woodrow Jones
Superintendent, Maryland State Police
Colonel Gary Settle
Superintendent, Virginia State Police
Yesim Karaman
Maryland Governor's Office of Crime Prevention, Youth, and Victim Services
Carolyn J. Scruggs, Secretary
Maryland Department of Public Safety and Correction Services
Colonel Jan Cahill, Superintendent
West Virginia State Police
Local Members
Commissioner Michael Harrison
Baltimore Police Department
Ivan Bates
State's Attorney for Baltimore City
Suzanne Somervillle, LCSW
Bureau Chief, Arlington County Substance Abuse Center
Chief Gerald Smith
Richmond Police Department
Chief Malik Aziz
Prince George's County Police Department
Chief Robert Contee
Metropolitan Police Department
District of Columbia
Chief Charles Penn
Arlington County Police Department
Chief George Swartwood
Martinsburg Police Department
Sheriff Jeffrey Gahler
Harford County Sheriff's Office
Sheriff Michael Chapman
Loudoun County Sheriff's Office
Chief Michael Poindexter
Roanoke County Police Department
Chief Mark Talbot
Hampton Police Division