About Washington / Baltimore HIDTA
Leadership
Executive Board
An executive board comprised of Federal, state, and local representatives from law enforcement, treatment, prevention, public safety, and criminal justice agencies from across the region, and an executive director lead the W/B HIDTA. The executive board assesses the drug trafficking threats found in the region; develops a strategy to address the threats; designs initiatives to implement the strategy; and proposes funding needed to carry out the initiatives.  
Chairperson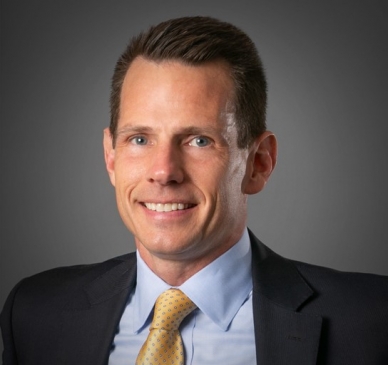 U.S. Attorney William Ihlenfeld, II
Northern District of West Virginia
Executive Board Chair
U.S. Attorney Ihlenfeld took his oath of office in October 2021. He oversees 53 employees, including 25 attorneys, and 24 support staff. The office responsible for prosecuting federal crimes in the district, defending the United States in civil cases, and collecting debts owed to the United States.
Mr. Ihlenfeld previously served as U.S. Attorney from 2011 to 2016. Prior to this, he was a state prosecutor for 13 years in West Virginia. Most recently he was a member of the West Virginia Legislature.
During his first term as U.S. Attorney, Mr. Ihlenfeld investigated and prosecuted British bank HSBC for its failure to identify money laundering transactions by Mexican drug cartels and terror groups. He also helped to broker a $150 million settlement with the McKesson Corporation for its filling of suspicious orders of painkillers from West Virginia pharmacies.
Mr. Ilenfeld has made the prevention and prosecution of public corruption a priority throughout his career. He has been honored by the U.S. Drug Enforcement Administration, the White House Office of National Drug Control Policy, and the FBI Citizens Academy for his efforts to address substance abuse.
After graduating with honors with Ohio University, Mr. Ihlenfeld earned his law degree from West Virginia University.
Vice Chair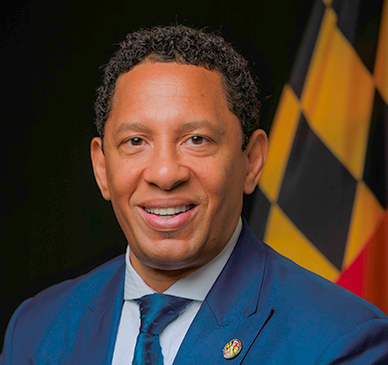 Ivan J. Bates
State's Attorney for Baltimore City
Executive Board Vice Chair
Ivan J. Bates was sworn in as the 26th State's Attorney for Baltimore City on January 3, 2023.
Mr. Bates is a successful attorney, strong leader, respected community advocate, and dedicated family man with more than 25 years of experience as both a prosecutor and defense attorney. An army veteran, he has decades of leadership experience, and is committed to fighting on the front lines for fairness, truth, and justice. 
As a young man, Mr. Bates looked to three role models when deciding on a career path. First was his father, Henry B. Bates, Jr., who had a successful career in the United States Army that took the family around the world. The second was his mother, Cleora J. Bates, who was Ivan's greatest supporter while he was attending school. Last, Mr. Bates was inspired by Justice Thurgood Marshall, a Baltimore native and skilled civil rights attorney who became the first African-American Supreme Court Justice.
Mr. Bates followed in his father's footsteps and enlisted in the United States Army, which helped him to develop discipline, leadership, and teamwork skills. He completed his undergraduate studies at Howard University and earned his J.D. from The William & Mary Law School. Mr. Bates was a proud recipient of many awards during his college years. 
Mr. Bates' career has come full circle, and he returns to the same office where his law career began: his first post after passing the bar exam in 1995 was as an assistant state's attorney for Baltimore City. He was privileged to serve as a law clerk for the Honorable Judge David B. Mitchell, who inspired and mentored him. 
In 2006, Mr. Bates established his own mid-sized firm in the heart of Baltimore, Bates & Garcia, LLC. For 17 years, he built a successful practice, mentored rising attorneys, and built a reputable team of legal experts. Mr. Bates also appeared in every Court in the State of Maryland, and had the opportunity to represent clients in federal court in Maryland, San Francisco, and Northern Virginia. 
As Baltimore City State's Attorney, Mr. Bates will prioritize holding violent offenders accountable, and focus on restoring safety, justice, truth, and equality to his beloved City of Baltimore. He will work tirelessly to build bridges for a better Baltimore, and create the City he envisions for his young daughter, London, his entire family, and every family in Baltimore.
Federal Members
Special Agent in Charge Jarod Forget
Drug Enforcement Administration,
Washington Division Office
Special Agent in Charge Craig Kailmai
Bureau of Alcohol, Tobacco, Firearms, and Explosives, Washington Field Office
Special Agent in Charge Wayne Jacobs
Federal Bureau of Investigation,
Washington Field Division
United States Marshal Johnny Hughes
United States Marshals Service,
District of Maryland
Special Agent in Charge Tom Sobocinski
Federal Bureau of Investigation,
Baltimore Field Division
Acting Special Agent in Charge Derek Gordon
Department of Homeland Security Investigations, Washington Field Office
Erek Barron
U.S. Attorney for the District of Maryland
Special Agent in Charge Toni Crosby
Bureau of Alcohol, Tobacco, Firearms, and Explosives, Baltimore Field Office
Special Agent in Charge James Harris
Department of Homeland Security Investigations, Baltimore Field Office
Richard Tischner, Director
Court Services and Offender Supervision Agency
United States Marshal (Vacant)
United States Marshals Service, Eastern District of Virginia
Robert Anthony Dixon
United States Marshals Service,
District of Columbia
Christopher Kavanaugh
U.S. Attorney for the Western District of Virginia
Postal Inspector in Charge Damon Wood
United States Postal Inspection Service, Washington Division
William Ihlenfeld, II
U.S. Attorney for the Northern District of West Virginia
Jessica Aber
U.S. Attorney for the Eastern District of Virginia
Matt Graves
U.S. Attorney for the District of Columbia
State Members
Colonel Roland Butler
Superintendent, Maryland State Police
Colonel Gary Settle
Superintendent, Virginia State Police
Veronica Moulis, Acting Executive Director
Maryland Governor's Office of Crime Prevention, Youth, and Victim Services
Carolyn J. Scruggs, Secretary
Maryland Department of Public Safety and Correction Services
Colonel C.J. Chambers, Superintendent
West Virginia State Police
Local Members
Interim Commissioner Robert Worley
Baltimore Police Department
Ivan Bates
State's Attorney for Baltimore City
Suzanne Somervillle, LCSW
Bureau Chief, Arlington County Substance Abuse Center
Chief Rick Edwards
Richmond Police Department
Chief Malik Aziz
Prince George's County Police Department
Chief Pamela Smith
Metropolitan Police Department
District of Columbia
Chief Charles Penn
Arlington County Police Department
Chief Erin Gibbons
Martinsburg Police Department
Sheriff Jeffrey Gahler
Harford County Sheriff's Office
Sheriff Michael Chapman
Loudoun County Sheriff's Office
Chief Michael Poindexter
Roanoke County Police Department
Chief Jimmie Wideman
Hampton Police Division