ODMAP
The Overdose Mapping and Application Program (ODMAP) provides near real-time suspected overdose surveillance data to support public safety and public health efforts in mobilizing an immediate response to a sudden increase or spike in overdose events. It links first responders and records management systems to a mapping tool to track overdoses and stimulate real-time response and strategic analysis across jurisdictions.
Agencies are able to upload data in real time via mobile device, view nationwide data, and receive custom reports.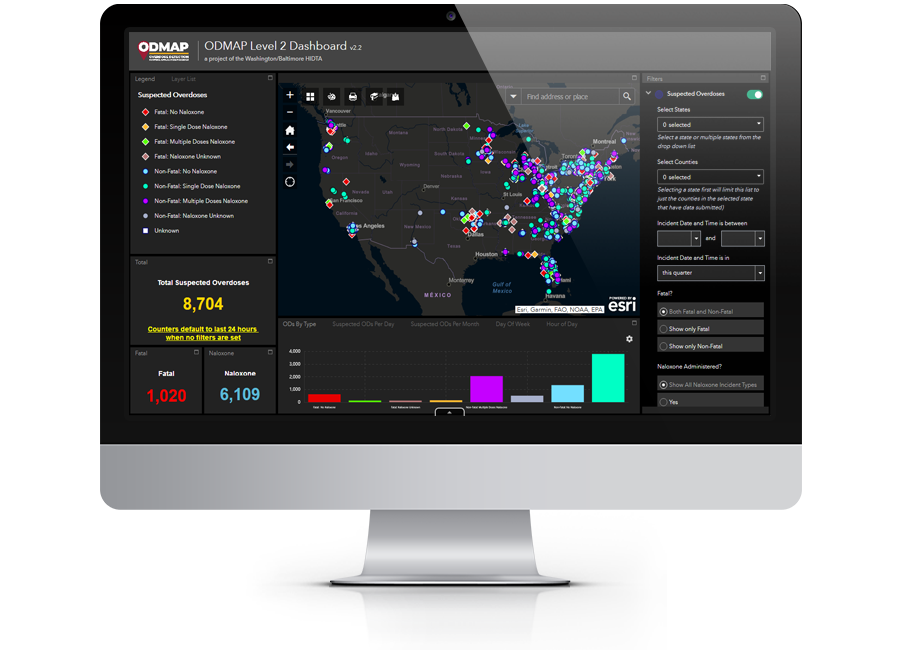 2020 Results:
The ODMAP team released the new National Map in 2020, featuring enhanced analytics, single sign on, and an enhanced design.
The system currently serves 985 counties in all 50 states, including the District of Columbia and Puerto Rico. Over 3,700 agencies participate in ODMAP, with over 28,000 users nationwide.
By far, the greatest accomplishment in 2020 is the enhancement of the Application Program Interface, (API) which connects an agency database to ODMAP. With over 150 entities engaging the API, ODMAP offers a more complete national database for suspected overdoses.