ADAPT
The mission of A Division for Advancing Prevention and Treatment (ADAPT) is to:
Support integration of evidence-based or evidence-informed prevention programming into HIDTA communities.
Advance knowledge, skills, and quality outcomes related to prevention best practices for substance use.
The purpose of ADAPT is to operationalize and support the HIDTA Prevention Strategy, uniting HIDTA prevention programming across the Nation. ADAPT offers assistance to all HIDTAs with translating, implementing, and evaluating substance use prevention evidence-based practices within their unique communities across the Nation.
Upcoming Event: Advancing Substance Use Prevention in HIDTA Communities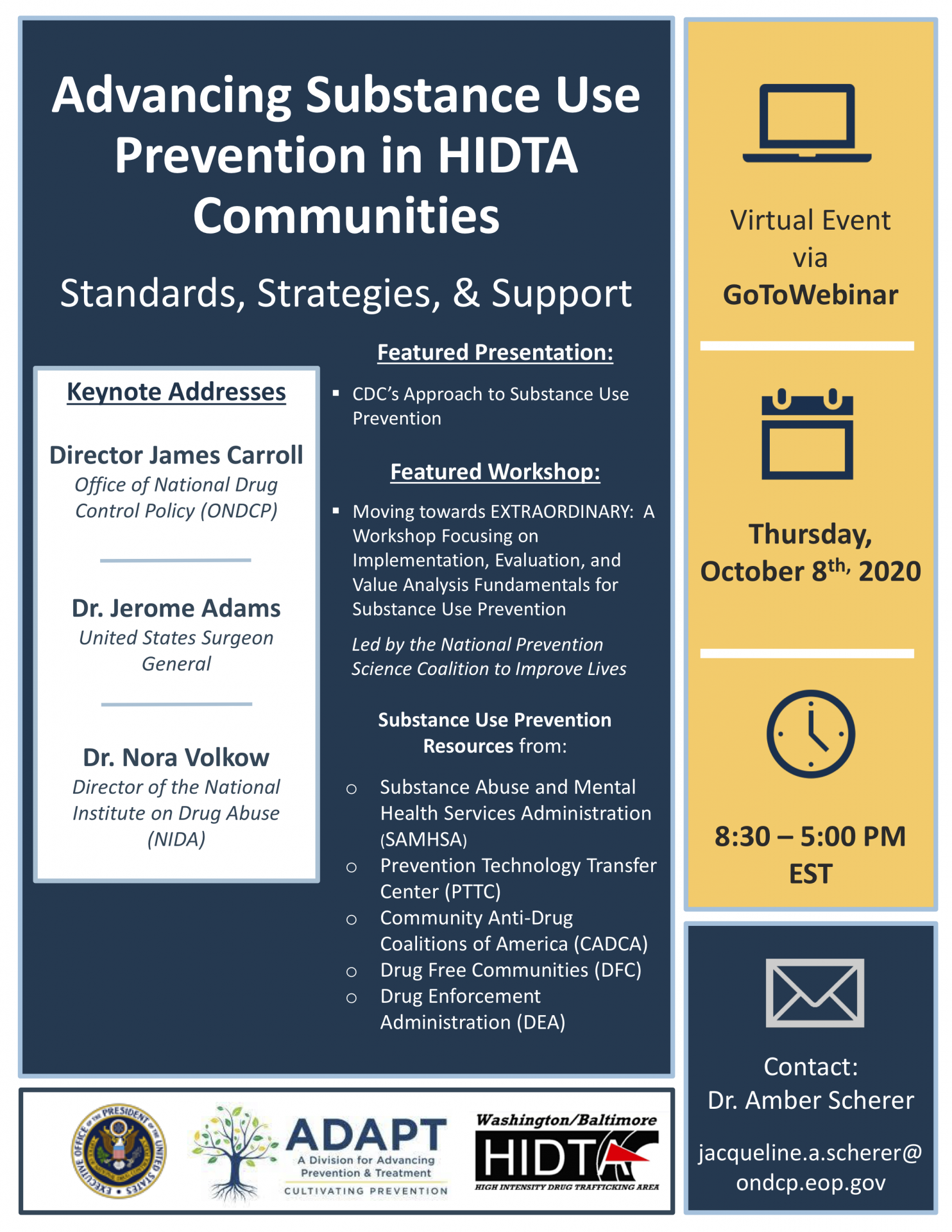 The Advancing Substance Use Prevention in HIDTA Communities virtual summit has the following goals:
Discuss advances in substance use prevention policy and strategies over the last five years in the context of national substance threats.
Describe evidence-based practices, programs, and strategies for substance use prevention led by public safety and public health partnerships.
Describe critical insights into implementing substance use prevention practices, programs, and strategies.
Compare different methods for measuring the impact and value of prevention programs.
Identify national, state, and local prevention resources available to all HIDTA communities.
Technical Assistance includes:
Identification of substance use prevention evidence-based practices
Training
Implementation
Evaluation
Finance/budgeting
Sustainability
For more information, please contact us at: adapt@wb.hidta.org