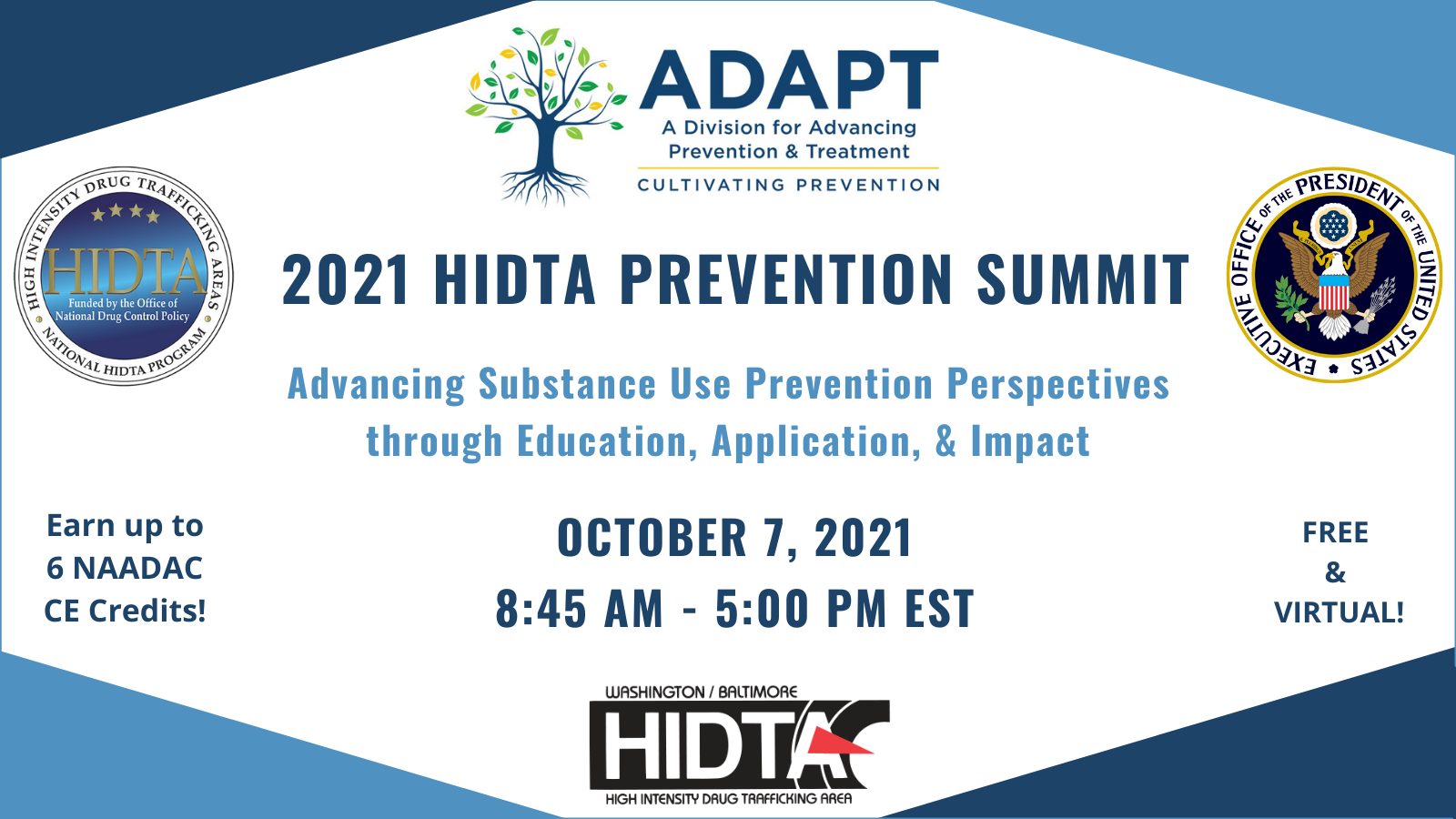 The purpose of the 2021 HIDTA Prevention Summit is to enhance and elevate perspectives on substance use prevention.  Participants will learn the latest advances in the field and essential ways of thinking about approaching prevention for maximum impact.
Goals:
Discuss advances in substance use prevention science, policy and strategies in the context of national substance threats.
Describe the benefits and key components of normalizing prevention.
Evaluate critical approaches to substance use prevention messaging.
Examine the various system dynamics involved in effective substance use prevention.
Identify ways to incorporate fundamental, evidence-based units of behavioral influence that underlie effective prevention efforts into practice.
Provide updates on available national, state, and local prevention resources.
Register HERE!