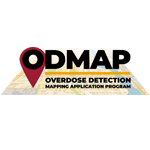 New California Bill Mandates Reporting of Fatal Overdoses Directly to ODMAP Database
On October 13, 2023, California Governor Gavin Newsom signed SB67, sponsored by California State Senator Kelly Seyarto. The bill requires that coroners in the state report fatal overdoses directly to the Overdose Detecting Mapping Application Program (ODMAP) database. The Washington/Baltimore High Intensity Drug Trafficking Area (W/B HIDTA) Program and the four California HIDTAs were involved in advocating for the bill. In addition to local overdose reporting efforts across the state, the California EMS Authority (CEMSA) has been reporting statewide non-fatal overdose events since July 2022.
State Senator Seyarto stated, "This data sharing application provides local health and public safety agencies with real-time pattern identification information, giving them an opportunity to track trends in overdose drug usage and focus their resources on intervention and education in impacted areas … By expanding this resource to all of California, we can enhance community response and work together against the fentanyl epidemic."
ODMAP Program Manager Ali Burrell related, "California is now implementing one of the most comprehensive statewide approaches to ODMAP in the country, given that agencies will now be able to see both fatal and non-fatal overdose reports on ODMAP across the state through both legislation and state-level partnerships. We are very grateful to our partners who helped make this happen."
To read the bill text, click here.