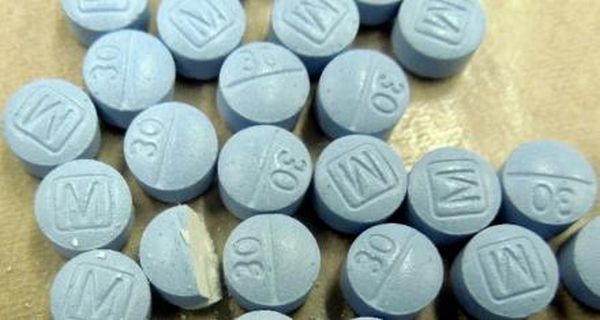 "One Pill Can Kill" Warning from DEA Washington Division Focuses on Counterfeit Pills Sold Online
The Drug Enforcement Administration (DEA) Washington Division has alerted Washington, D.C.-area residents of an increase in drug overdose deaths tied to counterfeit pills containing the powerful synthetic opioid, fentanyl. These pills, often purchased online or through social media websites, pose a serious public health and safety hazard.
In an urgent video message posted on the DEA's Twitter page today, DEA Washington Division Special Agent in Charge Jarod Forget warned that the pills, mostly manufactured and distributed by Mexican drug trafficking organizations, are marketed as a medication such as oxycodone on the illicit drug market.  Just one pill often contains enough fentanyl to kill someone. 
SAC Forget stated, "The cartels in Mexico get precursor chemicals from China, and they make these counterfeit pills by the hundreds of thousands." He continued, "They are made to look exactly like pills that are made from pharmacies."
The DEA further urged the public to obtain prescription drugs only from state-licensed pharmacies located in the United States, where the U.S. Food and Drug Administration and state authorities can assure the quality of drug manufacturing, packaging, distribution, and labeling.
Read more about the "One Pill Can Kill" warning and find useful resources on counterfeit pills HERE.