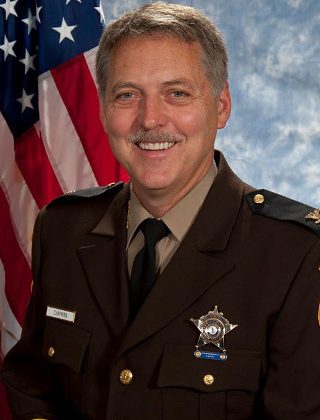 W/B HIDTA Executive Board Chair Sheriff Mike Chapman Honored with National Sheriff's Association's 2023 Sheriff of the Year Award
Loudoun County, VA Sheriff Mike Chapman, who also serves as the W/B HIDTA's executive board chair, has been selected to receive the 2023 National Sheriff's Association's (NSA) Ferris E. Lucas Sheriff of the Year award. The NSA cited his approach to leadership, stewardship, and innovation, along with his success in protecting the Office of the Sheriff from efforts to replace its law enforcement responsibilities with a police department and an appointed chief.
NSA Executive Director Jonathan Thompson stated that Sheriff Chapman is "a forward-looking leader who is determined to keep his community safe and equip the professionals in his office with the best tools and training to succeed."
We are thankful that Sheriff Chapman has been recognized with this honor for his decades of hard work and dedication to the law enforcement profession.