2022 HIDTA Prevention Summit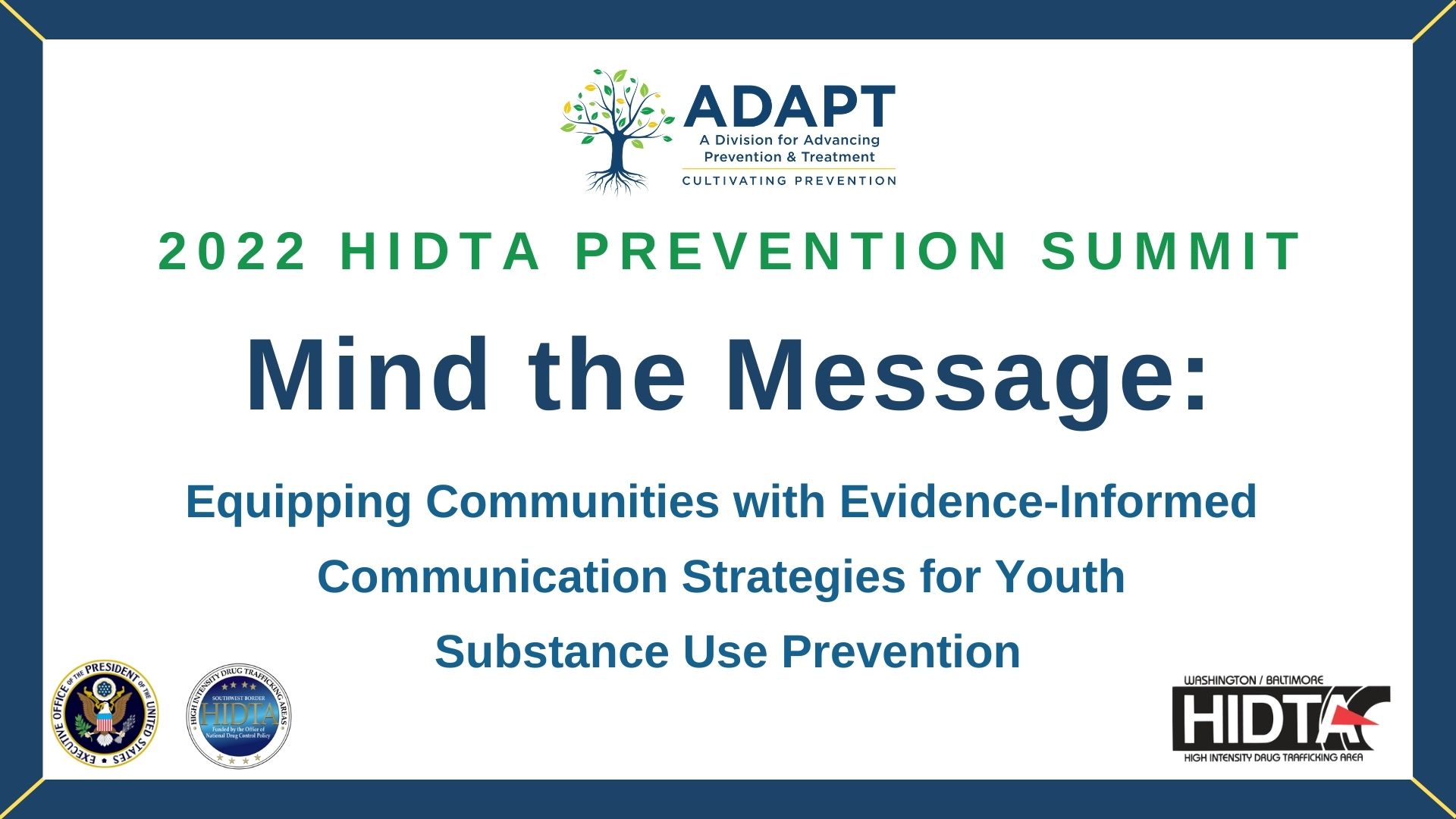 The purpose of the 2022 HIDTA Prevention Summit was to equip communities with knowledge and tools to support integration of communications science into their approach to:
1. Developing messages and having conversations with youth ages 12-18, and
2. Changing social mindsets to build community readiness for substance use prevention.
All recorded webinars are available for on-demand viewing on the ADAPT YouTube Channel.
Download the Summit Resource Supplement & Prevention Communications Toolkit Here
Download Session Slides & Resources Here
Contact us at adapt@wb.hidta.org