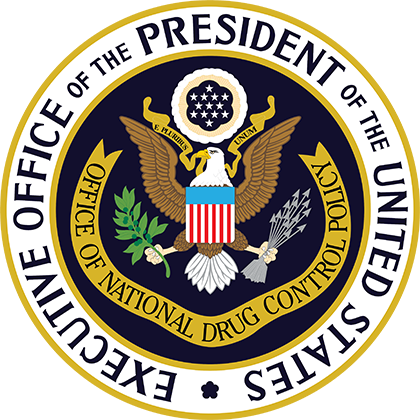 Biden-Harris Administration Releases Inaugural National Drug Control Strategy
In a release today, Office of National Drug Control Policy (ONDCP) Director Dr. Rahul Gupta announced that the White House had sent the Biden-Harris Administration's first National Drug Control Strategy to Congress. The release describes the Strategy as taking "a whole-of-government approach to beat the overdose epidemic by focusing on two of the main drivers of the crisis: untreated addiction and drug trafficking."
Dr. Gupta stated that the Strategy "instructs federal agencies to prioritize actions that will save lives, get people the care they need, go after drug traffickers' profits, and make better use of data to guide all these efforts." The Strategy also promotes the use of the Overdose Mapping Application Program (ODMAP), which the Washington/Baltimore HIDTA developed with its partners, as a tool that "will provide near-real time (suspected drug overdose surveillance) information for an increasing number of local jurisdictions."
The Strategy highlights the following priorities:
Expanding high-impact harm reduction interventions, such as naloxone
Ensuring those at highest-risk of an overdose can access evidence-based treatment
Improving data systems and research that guide drug policy development.
Obstructing and disrupting the financial activities of transnational criminal organizations (TCOs) that manufacture illicit drugs and traffic them into the United States
Reducing the supply of illicit drugs through domestic collaboration and international coordination
Reducing the supply of illicit drugs smuggled across our borders.
Over the last year, ONDCP developed the Strategy through requests for written consultations from more than 2,000 external stakeholders including the U.S. Congress; all 50 Governors; and advocates representing people with lived experience, law enforcement, public health, and Tribal communities.
To view the Strategy online, click here.