National Prevention Summit Creates Connections, Advances Knowledge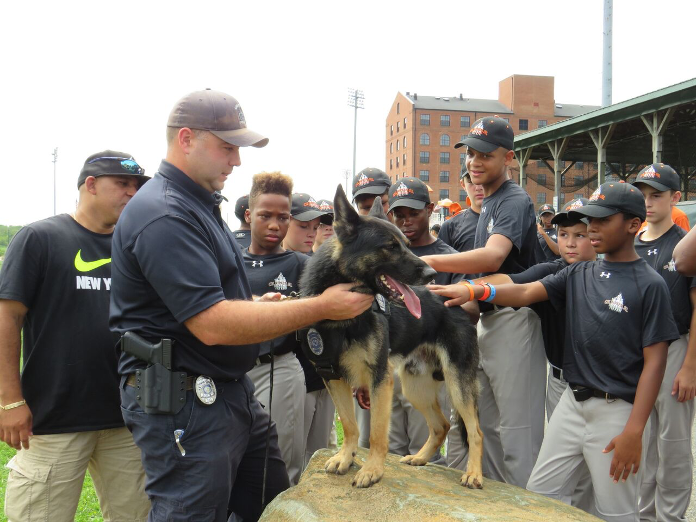 "I learned so much today that I truly had not a clue about," stated an attendee of the recent National Prevention Summit, Advancing Substance Use Prevention in HIDTA Communities. The Summit, hosted by the National High Intensity Drug Trafficking Areas (HIDTA) Program Office and the University of Baltimore Center for Drug Policy and Prevention's A Division For Advancing Prevention and Treatment (ADAPT), was a huge success.
The Summit covered groundbreaking topics in the field of substance use prevention, including speeches by leading experts from organizations such as the Office of National Drug Control Policy (ONDCP), the National Institute on Drug Abuse (NIDA), and the Centers for Disease Control (CDC) Division for Overdose Prevention, on how their organizations approach today's landscape of drug use/misuse in the United States. A workshop facilitated by the National Prevention Science Coalition to Improve Lives provided attendees practical approaches to the implementation, evaluation, and value analysis of substance use prevention tactics.
A comprehensive resource handout that ADAPT leadership made available to each attendee included valuable information on topics such as mental health and substance use prevention, drug prevention in children and teens, the elements of effective coalitions, and more.
Almost 2,100 participants from across the Nation tuned in throughout the Summit or accessed the recorded sessions to gain insight into substance use prevention strategies being deployed by key agencies in the field. ADAPT Director Dr. Lora Peppard stated, "The synergy created by bringing together so many instrumental agencies to share their insights and contributions towards a shared vision for substance use prevention was truly remarkable. Participants reported they left inspired, energized, and much more aware of critical approaches and resources."

Attendees representing a variety of roles and sectors within communities across the United States expressed their sincere appreciation for the Summit's focus on the fundamentals of implementing and evaluating preventing strategies. The morning session introduced participants to different ways of thinking about substance use prevention, while the afternoon session focused on what individuals could do within their unique roles and communities to move their substance use prevention needle closer to "extraordinary."
Feedback received from Summit attendees was extremely valuable and will assist ADAPT and the National HIDTA Program Office in developing future events. One member of a prevention coalition stated, "This was a wonderful full day of presenters! We will use this excellent information to educate the members of our community." An attendee representing the National Guard related, "I have appreciated the depth of experience and wide range of expertise represented today. Thank you so much for bringing this together!" Another commenter raved, "This was perhaps the most valuable summit I've been to since the start of Covid-19! Valuable resource, I am grateful!"
The Summit also promoted connecting attendees with their local HIDTA offices, with one attendee expressing, "This Summit was very valuable and timely. We plan to connect with our HIDTA contact, Thank you!"
If you missed the Summit or would like to review any of the sessions, recordings will be available for viewing by Friday, October 23rd, on the ADAPT YouTube channel. ADAPT will release many webinars over the next year, on such topics as appraising evidence, mentoring, risk factors, and more–stay tuned!
For more information, visit ADAPT online at www.hidta.org/adapt, on Facebook, Twitter, and on LinkedIn.