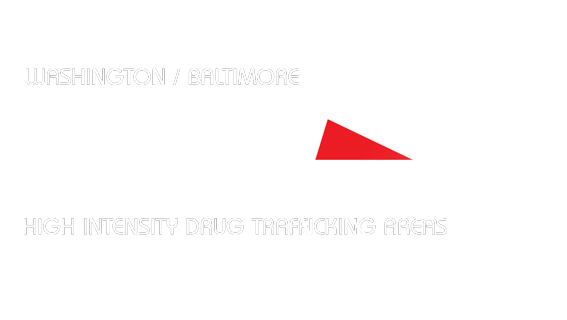 Serving the District of Columbia, Maryland, Virginia, and West Virginia
Our goal is to address drug-related issues by supporting and collaborating with our law enforcement, treatment, and prevention partners.
When drug trafficking becomes a major problem in a specific area, it may be designated as a High Intensity Drug Trafficking Area. This allows that area, like Baltimore City for example, to be eligible for extra resources that local law enforcement cannot provide on their own.
With these extra resources, HIDTA can provide interagency collaboration, promote the sharing of intelligence and information, and provide specialized training and other resources to participating law enforcement and treatment agencies.
The HIDTA program is funded by federal grants administered by the White House Office of National Drug Control Policy (ONDCP).